Millers Oils Motorcycle Classic
Opie Oils range for Classic, veteran and vintage cars, motorcycles and commercials offer modern additives in period formulations for ultimate protection.
We offer a range of engine oils, transmission oils and fuel treatments developed specifically for the owners of classic cars, motorcycles and commercials. Classic products benefit from the latest advances in lubrication technology to create oils that not only meet older viscosity requirements but also provide maximum protection and actively prolong the life and performance of treasured vehicles.
Millers Oils Motorcycle Classic
Millers Oils Motorcycle Classic: Purchase online from Opie Oils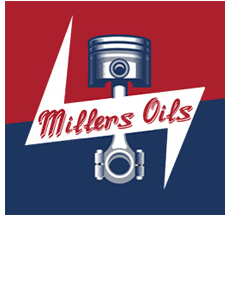 x
Find

Oils & Parts

Lookup: This product range has it's own lookup Page

Go To Lookup

Or, change your above product type selection

Advanced

The range of engine oils for classic Motorcycles available from Opie Oils. Modern additives in period formulations provide the ultimate protection for your classic, vintage or veteran bike. Classic oils contain the...
Shop Now

The range of classic transmission oils includes GL1 gear oil for veteran and vintage transmissions, GL3 gear oil and GL4 gear oils with extreme pressure additives.
Shop Now

A fork oil is subjected to a very wide range of temperatures, even in normal touring use. In order to provide a consistently smooth fork action at all times, with optimum damping qualities its adviserable to choose...
Shop Now

Opie Oils stocks a wide range of greases designed for classic and vintage vehicles.
Shop Now

Opie Oils range of lead replacement additives and other additives for classic motorbikes are listed here.
Shop Now

Opie Oils range of other classic oils include brake fluids, and specialist fluids
Shop Now