Millers Oils FLOWCONTROL
In recent years Milllers Oils Ltd has been at the forefront of innovation with their range of products. Now they've applied this innovation to a select range of engine oils (excluding motorsport oils and classic oils).
Millers Oils' research says that 80 per cent of cars going into garages have low oil levels, but owners don't like topping up because the job can be so messy. It looks like the team at Millers Oils have the solution! These new flowcontrol bottles allow you to position a 5 litre tub of oil directly over the oil filler cap and use the screw valve to control the amount of oil flowing into the engine. Genius! And as they say: "Easy Pour. No Messing".
Millers Oils FLOWCONTROL
Millers Oils FLOWCONTROL: Purchase online from Opie Oils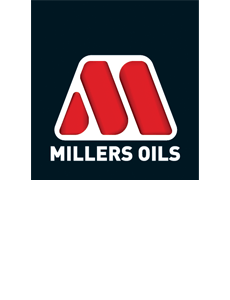 x
Find

Oils & Parts

Lookup: This product range has it's own lookup Page

Go To Lookup

Or, change your above product type selection

Advanced
Filter By
Car Oil / Fluid Type
Engine Oil Viscosity
Quality