Marine & Garden
Buy marine inboard and outboard engine oil, 4 stroke, 2 stroke, maintenance aersols. For garden use, we offer chainsaw oil, garden 2 stroke, 4 stroke and a wide variety of aerosols.
Marine & Garden
Marine & Garden: Purchase online from Opie Oils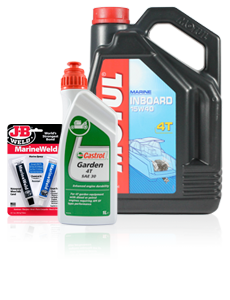 We stock a wide selection of 2-Stroke and 4-Stroke Marine Oil plus a range of gearbox oils, marine greases, and maintenance aerosols and sprays for a variety of water craft uses, so if you're servicing your marine...
Shop Now
Opie oils stocks a select range of garden and agricultural oils and fluids that are designed to meet the unique needs of this type of machinery.

Shop Now