Engine Oil by Type / Quality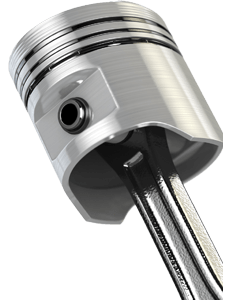 x
Find

Oils & Parts

Lookup: This product range has it's own lookup Page

Go To Lookup

Or, change your above product type selection

Advanced

Buy fully synthetic car engine oil here. Full synthetic motor oil generally provides superior mechanical and chemical properties over those found in mineral engine oil and other benefits such as extended engine oil...
Shop Now

Buy semi synthetic car engine oil. Semi Synthetic motor oil - also known as 'synthetic blends' offer great quality at a more affordable price, in comparison to fully synthetics.
Shop Now

Buy ester synthetic car engine oil. Ester synthetic motor oil technology combats wear and friction on all critical load surfaces at high temperatures and during cold starts. These engine oils are normally used in...
Shop Now

Buy racing car engine oil. Motorsport motor oil are normally ester based (with some exceptions i.e. classic application). These engine oils are designed to cope with the specific high stress levels of race and rally...
Shop Now

Buy mineral car engine oil. Mineral motor oil is less expensive than synthetic engine oils due to cheaper base oil stock and the easier production / blending process. However Mineral engine oils are still very...
Shop Now

Buy classic car engine oil. Classic motor oil is specially formulated to protect historic vehicle components, plus offer modern period formulation for ultimate protection. You would be surprised which engine oils...
Shop Now

Buy biodegradable car engine oil. Biodegradable motor oil are plant based rather than mineral and are rapidly biodegradable. So if you want a more environmentally friendly option when buying engine oil then this is...
Shop Now