Close
Loading...
DENSO Radiator Fan - DER15002 - Engine Cooling - Genuine OE Replacement Part

Single
£134.50
Description
Benefits
Technical Info
Shipping Explained
Description:
DENSO Radiator Fan - DER15002 - Engine Cooling - Genuine OE Replacement Part
General Details:
Addtional Images:
The role of the engine cooling fan is to increase the flow of cooling air that reaches the radiator. Although usually positioned behind the heat exchanger (radiator), in some applications the cooling fan is placed in front of the radiator to increase the flow of cooling air whilst travelling slowly or when stationary.
Cooling fans operate using a solenoid valve, controlled by temperature sensors and coolant pressure sensors and activated only when needed. Cars that are fitted with an air conditioning system require a cooling fan featuring a more powerful solenoid valve. DENSO Cooling Fans meet even the most demanding vehicle need. Thanks to their accurate fluid dynamics calculations, they also guarantee reduced noise and increased efficiency.
DENSO First Time Fit® parts meet or exceed all manufacturer standards, mount properly with a minimum of installation issues, and provide years of reliable service.
If you need help choosing the correct DENSO Radiator Fan for your vehicle please contact us.
---
Important for returns:
Due to the nature of this product and manufacturer imposed restrictions, if this part comes in a sealed plastic bag we cannot accept returns if that plastic packaging is opened.
Packaging will be clearly marked with: "Non-Returnable if packaging is opened" or similar.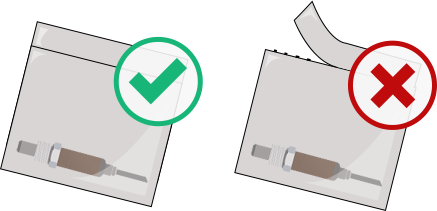 ---
Benefits:
Co-developed with air conditioning experts: ability to cope with extreme environmental conditions
Developed for specific car and engine: guarantees a perfect match and fit
Built-in choke coils minimize radio interference
Rigorous testing: ensures long-lasting, efficient performance
Solenoid valves fitted with sensors: only activate when necessary to avoid unnecessary fuel consumption
Accurate fluid dynamics calculations: guarantee increased efficiency while reducing noise
Shipping
SHIPPING IS FREE* for orders of £75 and over , regardless of the weight of your order.
We've tried to keep all other shipping costs as low as we can.
Carriage starts at just £0.95 (inc VAT) for small items, with our most common courier rate set at £4.99 for orders of 5kg (enough for 5 litres of oil).
How long will it take to get my order?
We give an estimate of delivery dates as you shop and in your basket. The vast majority of items are held in stock and dispatched from our UK warehouse and we'll do all we can to get your order to you as quickly as possible.
Find Oils & Parts