Close
Loading...
NGK Ignition Coil - U1026 (NGK48123) Distributor Coil

Single
£31.49
Description
Technical Info
Fitment / Compatibility
Shipping Explained
Description:
NGK Ignition Coil - U1026 (NGK48123) Distributor Coil
General Details:
| | |
| --- | --- |
| Number of inlets/outlets | 1 |
| Number of Poles | 3 |
| Ignition Coil | Connector Type SAE |
| Vehicle Equipment | for vehicles with distributor |
Addtional Images:
Please contact us to find the right NGK ignition coil for your car or refer to the NGK Coil Pack Application Guide.
This ignition coil is of the distributor coil design and supplies the spark plugs with the high voltage via a mechanical ignition distributor. Usually one ignition coil per vehicle is fitted of this design.
NGK's range of OE quality Ignition Coils has over 300 part numbers which means for the top 10 manufacturers alone they deliver over 90% coverage of the UK carpark. With their 'perfect match for every engine' philosophy, you'd expect nothing less from NGK.
And as ever with NGK you get one thing no other manufacturer can match: confidence that you're buying a product backed by the most trusted name in the aftermarket.
---
Important for returns:
Due to the nature of this product and manufacturer imposed restrictions, if this part comes in a sealed plastic bag we cannot accept returns if that plastic packaging is opened.
Packaging will be clearly marked with: "Non-Returnable if packaging is opened" or similar.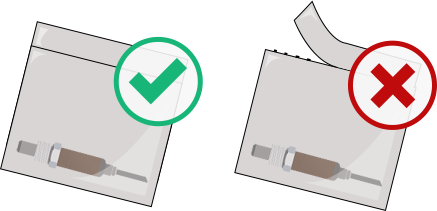 ---
Technical Information:
Coil Type: Distributor coil - dry
Number of Coils: 1
Number of Pins: 3
Fitment / Compatibility:
| Make/Model | Date | Engine | Additional Info |
| --- | --- | --- | --- |
| RENAULT Extra Phase 2 (92-->98) 1.2 | 01/92-->12/93 | C3G710,C3G712 | Angular Connector, With Bracket. |
| RENAULT R19 1.8 (Sal) | 05/92-->05/94 | F3P700 | Angular Connector, With Bracket. |
| RENAULT R19 1.8, RSi Execitive (Cnv) | 04/95-->04/96 | F3P682,F3P764,F3P765 | Angular Connector, With Bracket. |
Shipping
SHIPPING IS FREE* for orders of £60 and over , regardless of the weight of your order.
We've tried to keep all other shipping costs as low as we can.
Carriage starts at just £0.95 (inc VAT) for small items, with our most common courier rate set at £4.99 for orders of 5kg (enough for 5 litres of oil).
How long will it take to get my order?
We give an estimate of delivery dates as you shop and in your basket. The vast majority of items are held in stock and dispatched from our UK warehouse and we'll do all we can to get your order to you as quickly as possible.
Find Oils & Parts