Close
Loading...
DENSO Alternator - Engine Component - DAN1025

Single
£152.50
Description
Benefits
Technical Info
Cross References
Fitment / Compatibility
Shipping Explained
Description:
DENSO Alternator - Engine Component - DAN1025
General Details:
| | |
| --- | --- |
| Alternator Charge Current [A] | 80 |
| Quality | OE |
| Number of ribs | 6 |
| Belt Pulley Ø [mm] | 52 |
| Pulleys | with multi-belt pulley |
| Vehicle Main Current | for vehicles with 12V main current |
| Rated Voltage [V] | 14 |
| New Part | |
Addtional Images:
The alternator (& regulator) is driven by the engine via the belt. It converts mechanical energy into electrical energy, and supplies the required power to the various electrical loads. When power supplied by the alternator does not match the required electrical load (when all the electrical equipment is in use, or when the engine speed is low during idling etc.), the battery temporarily supplies extra power to the electrical equipment. However, during normal driving the alternator re-charges the battery to the original strength.
The engine speed changes constantly according to the driving conditions. This means that the alternator speed also changes, with the generated voltage changing in tandem. It is the role of the regulator to control the generated voltage of the alternator, supplying the various electrical loads with the appropriate voltage. The regulator also makes sure that the battery is charged appropriately.
DENSO introduced its first automotive Alternators in the 1960s. Since then they have pioneered a variety of new alternator designs capable of producing more electrical power more efficiently, yet in a smaller, lighter unit. In 2000, for example, DENSO introduced the world's first SC (Segment Conductor) alternator using a rectangular conductor for its stator coil. By raising the winding density (space factor) from 45 percent to 70 percent, they were able to make the SC Alternator 20 percent lighter and achieve 50 percent higher output than a conventional type.
DENSO First Time Fit® parts meet or exceed all manufacturer standards, mount properly with a minimum of installation issues, and provide years of reliable service.
If you need help choosing the correct DENSO Alternator for your vehicle please contact us.
---
Important for returns:
Due to the nature of this product and manufacturer imposed restrictions, if this part comes in a sealed plastic bag we cannot accept returns if that plastic packaging is opened.
Packaging will be clearly marked with: "Non-Returnable if packaging is opened" or similar.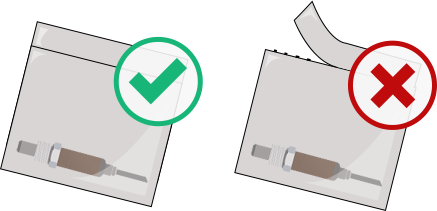 Benefits:
100% OE specification

: for quality fit, appearance and service life

All 'new in box'

: no re-manufactured units, no core surcharge or return policy

Maximum efficiency

: smallest and lightest in the world for their output

Extensive applications list

: unique Toyota coverage plus wide range of European marques

Advanced technologies

: designed to perform in cold and hot weather conditions; maximum cranking torque under all conditions; fully compatible with sophisticated electronics systems

Rigorous manufacturing and testing

: meet highest standards of performance

First choice of the aftermarket

: for a trouble-free repair

Optimised stator and rotor sizes

: improve magnetic circuit to increase output

Smaller pulley diameter

: allows a faster rotor

Two blades integrated with the rotor

: reduce fan noise, size and weight
Technical Information:
| | |
| --- | --- |
| Alternator Charge Current (A) | 80 A |
| Number of Ribs | 6 |
| Belt Pulley Diameter | 52.5 mm |
| Pulleys | with multi-belt pulley |
| Vehicle Main Current | for vehicles with 12V main current |
| Rated Voltage | 14 V |
Fitment / Compatibility:
TOYOTA URBAN CRUISER (07-16)
TOYOTA YARIS (05-11)
Cross Reference:
| Make | OE Number |
| --- | --- |
| Toyota | 27060-0Y010 |
| Toyota | 27060-0Y030 |
| Toyota | 27060-47050 |
Shipping
SHIPPING IS FREE* for orders of £60 and over , regardless of the weight of your order.
We've tried to keep all other shipping costs as low as we can.
Carriage starts at just £0.95 (inc VAT) for small items, with our most common courier rate set at £4.99 for orders of 5kg (enough for 5 litres of oil).
How long will it take to get my order?
We give an estimate of delivery dates as you shop and in your basket. The vast majority of items are held in stock and dispatched from our UK warehouse and we'll do all we can to get your order to you as quickly as possible.
Find Oils & Parts