Close
Loading...
DENSO Oil Cooler REN ESPACE Mk3 2.2 12v Diesel 11/96 - 10/00 (DRL23001)

Single
£174.50
Description
Cross References
Shipping Explained
Description:
DENSO Oil Cooler REN ESPACE Mk3 2.2 12v Diesel 11/96 - 10/00 (DRL23001)
DENSO Oil Cooler REN ESPACE Mk3 2.2 12v Diesel 11/96 - 10/00 (DRL23001)
For RENAULT ESPACE Mk III 2.2 12v Diesel 11/1996 - 10/2000
This part matches Original Equipment (OE) quality specifications which means that it is at least as good if not better than the original part the manufacturer supplied the car with.
The Oil Cooler is an exchanger that controls the temperature of lubricants such as the engine oil, gearbox and power steering oil inside the engine. Excessively high temperatures lead to a rapid degradation of the oil's lubrication characteristics, with the risk of damaging mechanical parts.
DENSO First Time Fit® parts meet or exceed all manufacturer standards, mount properly with a minimum of installation issues, and provide years of reliable service.
If you need help choosing the correct DENSO Oil Cooler for your vehicle please contact us.
Important for returns:
Due to the nature of this product and manufacturer imposed restrictions, if this part comes in a sealed plastic bag we cannot accept returns if that plastic packaging is opened.
Packaging will be clearly marked with: "Non-Returnable if packaging is opened" or similar.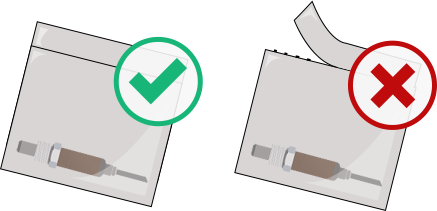 Cross Reference:
OE Part: RENAULT - 6025310186
Compatible with: VALEO - 816963
Shipping
SHIPPING IS FREE* for orders of £60 and over , regardless of the weight of your order.
We've tried to keep all other shipping costs as low as we can.
Carriage starts at just £0.95 (inc VAT) for small items, with our most common courier rate set at £4.99 for orders of 5kg (enough for 5 litres of oil).
How long will it take to get my order?
We give an estimate of delivery dates as you shop and in your basket. The vast majority of items are held in stock and dispatched from our UK warehouse and we'll do all we can to get your order to you as quickly as possible.
Find Oils & Parts
We say...
"Top quality - fitted as original equipment"