Close
Loading...
DENSO Interior Cabin Blower - DEA43002 - Heater Fan - Genuine DENSO OE Fan

Single
£101.95
Description
Benefits
Technical Info
Cross References
Fitment / Compatibility
Shipping Explained
Description:
DENSO Interior Cabin Blower - DEA43002 - Heater Fan - Genuine DENSO OE Fan
General Details:
| | |
| --- | --- |
| Voltage [V] | 12 |
| Weight [g] | 1750 |
Technical:
Technical Information
Speed control/Resistor included:No
Addtional Images:
Example application: KIA Carnival (Rear)
Containing an impeller and electrical motor, the cabin blower fan – located inside the car's air conditioning unit - generates a flow of air which passes through the A/C unit and into the vehicle cabin, to cool or heat it.
The amount of air generated by the cabin blower fan depends on the air permeability of each of the components that make up the car's cabin ventilation system; namely the external air intake (below the windscreen), the air conditioning unit, the air ducts in the cabin module and the cabin itself.
DENSO First Time Fit® parts meet or exceed all manufacturer standards, mount properly with a minimum of installation issues, and provide years of reliable service.
If you need help choosing the correct DENSO Interior Cabin Blower for your vehicle please contact us.
---
Important for returns:
Due to the nature of this product and manufacturer imposed restrictions, if this part comes in a sealed plastic bag we cannot accept returns if that plastic packaging is opened.
Packaging will be clearly marked with: "Non-Returnable if packaging is opened" or similar.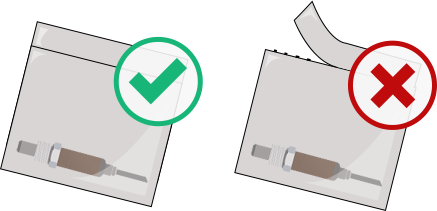 ---
Benefits:
Traps contaminants before they enter the vehicle cabin
Stops particulates down to 0.001 microns
Fleece material contains up to five individual layers for super-fine filtration
Traps soot, dirt and pollen to provide greater passenger comfort
Maximum airflow, minimum air noise
First Time Fit™ assures easy replacement
Fitment / Compatibility:
| Model & Make | KW | Manuf. From/To |
| --- | --- | --- |
| KIA SORENTO I (JC) 2.4 | 102 | 08.2002 - |
| KIA SORENTO I (JC) V6 | 143 | 08.2002 - |
| KIA SORENTO I (JC) 2.5 CRDI | 103 | 08.2002 - |
| KIA SORENTO I (JC) 3.3 V6 | 177 | 12.2006 - |
| KIA SORENTO I (JC) 2.5 CRDI | 125 | 12.2006 - |
Cross Reference:
OE Part: KIA - OK55261R07
Shipping
SHIPPING IS FREE* for orders of £60 and over , regardless of the weight of your order.
We've tried to keep all other shipping costs as low as we can.
Carriage starts at just £0.95 (inc VAT) for small items, with our most common courier rate set at £4.99 for orders of 5kg (enough for 5 litres of oil).
How long will it take to get my order?
We give an estimate of delivery dates as you shop and in your basket. The vast majority of items are held in stock and dispatched from our UK warehouse and we'll do all we can to get your order to you as quickly as possible.
Find Oils & Parts