Close
Loading...
DENSO Receiver Dryer - DFD06005 - Air Conditioning Drier / Accumulator

Single
£22.50
Description
Benefits
Cross References
Shipping Explained
Description:
DENSO Receiver Dryer - DFD06005 - Air Conditioning Drier / Accumulator
General Details:
Technical:
Technical Information
Flange
Addtional Images:
DENSO Receiver Dryer - DFD06005 - Air Conditioning Drier / Accumulator
Example application: CHRYSLER VOYAGER (90-95) 2.5 i 01/1991->09/1995
This part matches Original Equipment (OE) quality specifications which means that it is at least as good if not better than the original part the manufacturer supplied the car with.
While often overlooked in regular vehicle service, accumulators and receiver-driers play an important role in A/C operation. These components manage the flow of liquid and vapour refrigerant through the system, assuring maximum output and smooth, surge-free operation. DENSO's accumulators and receiver-driers also contain powerful desiccant packages to isolate harmful moisture from the system, protecting the internal components from corrosion, which can wear systems prematurely from the inside out and create costly leaks. When major A/C service is performed, replacement of the accumulator or receiver-dryer is often recommended by leading service authorities. Like all its First Time Fit® components, DENSO's accumulators and receiver-driers are manufactured to the most stringent factory standards to provide new-car performance and efficiency.
DENSO First Time Fit® parts meet or exceed all manufacturer standards, mount properly with a minimum of installation issues, and provide years of reliable service.
If you need help choosing the correct DENSO Receiver Dryer for your vehicle please contact us.
Important for returns:
Due to the nature of this product and manufacturer imposed restrictions, if this part comes in a sealed plastic bag we cannot accept returns if that plastic packaging is opened.
Packaging will be clearly marked with: "Non-Returnable if packaging is opened" or similar.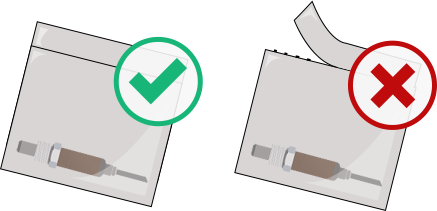 Benefits:
Assures cold A/C temperatures on even the hottest days
Promotes smoother, quieter A/C system operation
Limits internal corrosion, extending A/C system life
Cross Reference:
OE Part: CHRYSLER - 4540371
Compatible with: NISSENS - 95122
Shipping
SHIPPING IS FREE* for orders of £60 and over , regardless of the weight of your order.
We've tried to keep all other shipping costs as low as we can.
Carriage starts at just £0.95 (inc VAT) for small items, with our most common courier rate set at £4.99 for orders of 5kg (enough for 5 litres of oil).
How long will it take to get my order?
We give an estimate of delivery dates as you shop and in your basket. The vast majority of items are held in stock and dispatched from our UK warehouse and we'll do all we can to get your order to you as quickly as possible.
Find Oils & Parts