Castrol
Castrol Edge, Magnatec, GTX & Motorcycle Power1 Engine Oil & More

If you are looking for Castrol Products for your car or motorcycle in the UK then you have come to the right place.
Castrol products offers the right lubricant for nearly every kind of application. Castrol has an extensive range of oils which is a result of 100 years experience in developing lubricants which are constantly undergoing extreme tests in motorsports and speed records. At Opie Oils we stock a wide range of Castrol fluids for your car and motorcycle including the latest EDGE range of motor oils in the UK from Castrol Engine Oils.
Castrol
Castrol: Purchase online from Opie Oils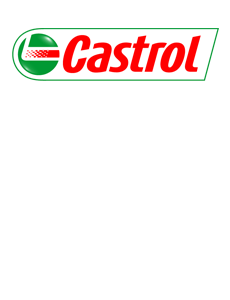 x
Find

Oils & Parts

Lookup: This product range has it's own lookup Page

Go To Lookup

Or, change your above product type selection

Advanced

The Castrol range of oils and fluids for cars, vans etc. These include engine oil, brake fluid, gear oils, final drive oil, ATF, MTF and workshop fluids
Shop Now

The Castrol range of oils and fluids for bikes, mopeds, quads, 2 stroke and 4 stroke engines etc. These include engine oils, brake fluids and workshop products.
Shop Now

Castrol have a range of highly developed products that can help with a multitude of car & bike related tasks, so no matter if you're just looking for a Castrol fuel additive or a general maintenance aerosol...
Shop Now

No matter if you're a professional tree surgeon or just somebody that likes to keep their garden pruned and clear, Castrol has a selection of products to help machinery and equipment run smoothly and cleanly. Making...
Shop Now

Castrol produce some great marine engine oils and fluids for boats, jet skis and other water going vessels. Whether you need inboard or outboard fluids then you will find the very best right here.Castrol marine...
Shop Now