Millers Oils Car Oils
Premium grade engine oils, innovative and award-winning transmission oils and a comprehensive Motorsport range of high performance oils with a proven race pedigree... plus fuel treatments, brake fluid and more! Specially selected products from across the Millers Oils range are available now from Opie Oils.


Millers Oils Car Oils
Millers Oils Car Oils: Purchase online from Opie Oils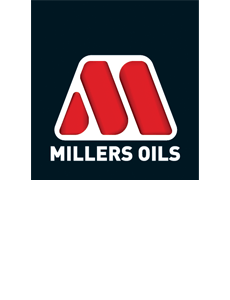 x
Find

Oils & Parts

Lookup: This product range has it's own lookup Page

Go To Lookup

Or, change your above product type selection

Advanced

In recent years Milllers Oils Ltd has been at the forefront of innovation with their range of products. Now they've applied this innovation to a select range of engine oils (excluding motorsport oils and classic...
Shop Now

The ultimate in low friction high power oils, Millers Oils Nanodrive is a Competition Fully Synthetic Triple Ester based oil with Nano Technology formulation that provides, Significantly reduced friction, Reduced...
Shop Now

We've picked a selection of top quality engine oils from the Millers Premium and Motorsport ranges including the popular CFS competition full synthetic range, proven in race and competition environments.
Shop Now

Premium and competition gear oils, transmission, differential and axle lubricants from Millers Oils.
Shop Now

Brake fluid, fuel treatments, coolant and other fluids from the Millers Oils range are available for purchase online for delivery to your home or workplace.
Shop Now