Classic Car Range
Classic Car Oil Range from Opie Oils
Opie Oils range for Classic, veteran and vintage cars, and commercials offer modern additives in period formulations for ultimate protection.

We offer a range of engine oils, transmission oils and fuel treatments developed specifically for the owners of classic cars and commercials. Classic products benefit from the latest advances in lubrication technology to create oils that not only meet older viscosity requirements but also provide maximum protection and actively prolong the life and performance of treasured vehicles.


Classic Car Range
Classic Car Range: Purchase online from Opie Oils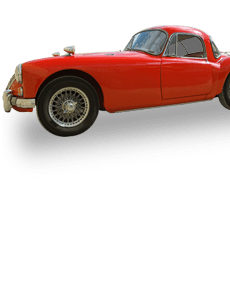 x
Find

Oils & Parts

Lookup: This product range has it's own lookup Page

Go To Lookup

Or, change your above product type selection

Advanced

Opie Oils stocks a wide range of monograde and classic engine oils for vintage, veteran and classic cars. Delivery throughout the UK and many destinations across Europe. Classic monograde and classic engine oil here:
Shop Now

We stock a wide range of accessories for your vintage vehicle: perfect for replacing worn parts or just to improve styling. Opie Oils stock a large range of classic parts.
Shop Now

The range of classic transmission oils includes GL1 gear oil for veteran and vintage transmissions, GL3 gear oil and GL4 gear oils with extreme pressure additives.
Shop Now

There are many types of classic differential, the basic function of a classic diff is no different to any modern differential it's just the technology used in producing a modern day diff that is totally different. In...
Shop Now

Opie Oils stocks a wide range of greases designed for classic and vintage vehicles.
Shop Now

Here you will find our selection of shock absorber oil that has been specifically designed to cope with the unique stresses of classic systems, no matter if you need heavy, medium or light you will find our range here
Shop Now

Classic vehicles often need different lead replacement additives within the fuel itself (or other fluids for that matter) in order to run correctly or to protect from wear and damage… mainly due to advances in...
Shop Now

Opie Oils range of other classic oils include worm steering box oils, brake fluids, and specialist fluid
Shop Now