Car Gearbox, Diff & Axle Oils
Gearbox Oil, Gear box, Differential & Axle oils for cars from Opie Oils

A car's gearbox oil / differential oil is vital in keeping your transmission / drive train running smoothly and ensuring gears and other internal components are protected against wear and over heating. Making sure your gears / cogs are lubricated correctly also ensures maximum efficiency and performance.

Car gear box & diff / axel oils are generally of a higher viscosity than engine oil unless stated by the manufacturer (Generally on older cars, or on rare occasions where a wet clutch is fitted) and it's vital you have the correct oil for your vehicle's specification, if you have a modified, race or unique vehicle get a custom recommendation from our expert team.

Car Gearbox, Diff & Axle Oils
Car Gearbox, Diff & Axle Oils: Purchase online from Opie Oils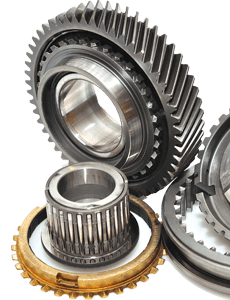 x
Find

Oils & Parts

Lookup: This product range has it's own lookup Page

Go To Lookup

Or, change your above product type selection

Advanced

Car gear oil / transmission oil and differential oil from leading suppliers here... if you know what grade of oil / what viscosity you need, choose from within this section.
Shop Now

Choose your car gear oil by type / quality from our massive range. No gearbox oil or gear oil lasts forever - even in so-called "fill for life" applications.
Shop Now

Car differential oil and axle oil for your car from major brands
Shop Now

Car oils categorised by manufacturer specification. If you don't know the manufacturer specification, you should be able to find it in your handbook.
Shop Now