HeatShield
Heatshield Products from Opie oils
If you are looking for Heatshield products then check out our great range from Heatshield.
Heatshield Products bring you the best exhaust wraps, heat protective sleevings and heat shield insulation around.
HeatShield
HeatShield: Purchase online from Opie Oils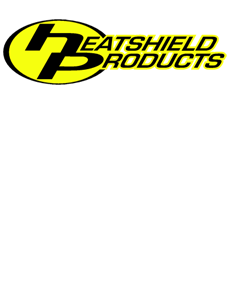 x
Find

Oils & Parts

Lookup: This product range has it's own lookup Page

Go To Lookup

Or, change your above product type selection

Advanced

Heat shields for specific vehicle components improved reliability, improved efficiency and performance
Shop Now

Wrapping your exhaust pipes retains heat in your exhaust system. That creates hotter exhaust gases, this allows those gases to flow out of the exhaust system faster.

Shop Now

Heat shield sleeves can not only keep components cool, but also keep you moving! Shielding fuel lines can prevent vapor lock and cavitation.
Shop Now

Thermal barriers are designed to shield radiant heat. The tricky part to a heat shield barrier is that its heat reflectivity and reduction can change significantly with environmental conditions
Shop Now

Heat shield tapes reflect radiant heat away from wires, lines, cables, and hoses. Has reflective heat shield on one side and high-temp adhesive on the other to withstand radiant heat to 1100°F continuous and 500°F...
Shop Now

Heat shield stainless steel locking ties are the easiest and best way to fasten any type of high temperature insulation, use in any application where high strength fastener is needed.
Shop Now

Improve the efficiency of your turbo by retaining heat inside with a heat shield. Using a turbo bag can increase boost, reduce turbo chatter or flutter, and help keep the turbo from lagging! In addition to aiding...
Shop Now