BMW Specific Engine Oil
BMW Specific Engine Oil By Manufacturers Specifications
We've a Massive Range of BMW Specific Engine Oil that have been categorised into all the relevant specifications that you're likely to find
Engine Oil is a lot more complex these days, that's why it's critical to get the right specification recommended by the vehicles manufacturer. Filling your engine with the right oil ensures the same lubrication, cooling, and additive packages that the engine was designed around are present, this in turn keeps running at optimum and the protection of internal delicate components is kept at maximum.

If you're unsure of which BMW Engine Oil spec is correct for your vehicle why not use our online product lookup page.
If you've got a modified or unique BMW, why not ask the Opie Experts for a Custom recommendation.

BMW Specific Engine Oil
BMW Specific Engine Oil: Purchase online from Opie Oils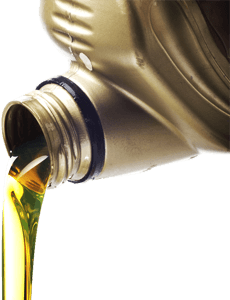 x
Find

Oils & Parts

Lookup: This product range has it's own lookup Page

Go To Lookup

Or, change your above product type selection

Advanced

BMW LL01 / BMW Longlife 01 - For all BMW vehicles from 2001 until 2003. Can also be used in place of Longlife-98 and Spezial.
Shop Now

BMW LL04 engine oil (Longlife 04 or LL-04) is a longlife engine oil required for petrol and diesel engine BMWs with soot filters (diesel particulate filters) from 2004 onwards. It's also backwards compatible.
Shop Now

BMW LL 12 is a specialist engine oil for Nx7K1, Nx7U1 & Nx7O1 petrol and diesel motors from 2013. Not suitable for engines with 2 or 3 turbos.
Shop Now

BMW LL14 FE+ specification is a longlife engine oil for 2014 petrol N20 & Bx8 motors
Shop Now

BMW LL98 / BMW Longlife 98 - For all BMW vehicles from 1998 to 2000. Can also be used in place of oils meeting the BMW Spezial specification.
Shop Now

Engine oils which meet the original BMW Approval are listed here. Opie Oils sells oils suitable for BMW cars and meeting BMW oil specifications, but Opie Oils is not an approved BMW dealer and is not connected with...
Shop Now

BMW Spezial is an "old" BMW engine oil specification pre-dating the longlife oil specifications. Suitable for BMW vehicles manufactured from 1992 until 1997.
Shop Now