Close
Loading...
DENSO Cabin Air Filter DCF452P - Brand New Genuine Part - Internal Pollen Filter

Single
£10.99
Description
Benefits
Technical Info
Shipping Explained
Description:
DENSO Cabin Air Filter DCF452P - Brand New Genuine Part - Internal Pollen Filter
General Details:
| | |
| --- | --- |
| Length [mm] | 394 |
| Width [mm] | 182 |
| Height [mm] | 32 |
| Weight [g] | 116 |
| Filter type | Particulate Filter |
Addtional Images:
For people with allergies and other sensitivities to airborne agents, the cabin filter represents a significant advance. Replacing the cabin air filter at the recommended interval, or sooner in areas where soot or pollen are prevalent, allows the passengers to breathe cleaner, fresher air – which makes any journey more enjoyable.
DENSO First Time Fit® replacement Cabin Air Filters are engineered for optimal airflow and filtration, meeting all OE requirements to the letter. Up to five layers of filter media are used to trap impurities down to just 0.001 micron in size. Just as with engine air filters, some discount suppliers are known to cut corners on quality to save a few cents. A cut-rate price may turn out to be no bargain. What consumers really want is value and DENSO First Time Fit cabin air filters deliver it.
Filter designed to trap contaminants before they enter the vehicle cabin
Premium-quality filter media stops particulates down to 0.001 microns
Fleece material used contains up to five individual layers for super-fine filtration
DENSO First Time Fit® parts meet or exceed all manufacturer standards, mount properly with a minimum of installation issues, and provide years of reliable service.
If you need help choosing the correct DENSO Cabin Air Filter for your vehicle please contact us.
---
Important for returns:
Due to the nature of this product and manufacturer imposed restrictions, if this part comes in a sealed plastic bag we cannot accept returns if that plastic packaging is opened.
Packaging will be clearly marked with: "Non-Returnable if packaging is opened" or similar.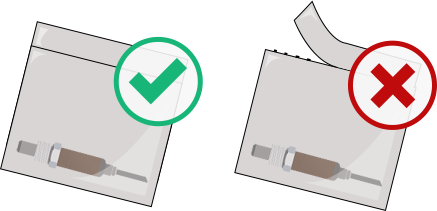 ---
Benefits:
Traps soot, dirt, and pollen to provide greater passenger comfort
Maximum airflow, minimum air noise
First Time Fit® assures easy replacement even for DIYers
Shipping
SHIPPING IS FREE* for orders of £75 and over , regardless of the weight of your order.
We've tried to keep all other shipping costs as low as we can.
Carriage starts at just £0.95 (inc VAT) for small items, with our most common courier rate set at £4.99 for orders of 5kg (enough for 5 litres of oil).
How long will it take to get my order?
We give an estimate of delivery dates as you shop and in your basket. The vast majority of items are held in stock and dispatched from our UK warehouse and we'll do all we can to get your order to you as quickly as possible.
Find Oils & Parts