Close
Loading...
DENSO High Pressure Fuel Pump (DCRP300700)

Single
£676.50
Description
Benefits
Technical Info
Shipping Explained
Description:
DENSO High Pressure Fuel Pump (DCRP300700)
General Details:
| | |
| --- | --- |
| Manufacturer Restriction | Toyota |
| Operating Mode | Electrically Controlled |
| Pump Number | HP3 |
| Weight [g] | 4500 |
Technical:
Technical Information
Check original installed partnumber before ordering
Please note special guarantee conditions may apply
Requires installation verification, by official diagnostic
tool
Repair Solution:Yes
Documents/PDFs:
Addtional Images:
DENSO's proprietary turbine pump technology delivers the highest sustained fuel pressures in the industry, and this is why their pumps are chosen as standard equipment by the world's most demanding OEMs, especially for their premium vehicles. DENSO's open-vane impeller is more efficient than competitor's closed-vane impellers. Their ultra-efficient design yields low amperage requirements to ensure optimum flow rates are maintained over time. DENSO carefully balances every unit to guarantee the quietest operation possible. The armature in a DENSO fuel pump is precision balanced at 3,000 rpm, and then spun again at 8,000 rpm to minimize noise and vibration. Many competitors do not balance their armature at all.
Please contact us to find the right DENSO fuel pump for your car.
---
Important for returns:
Due to the nature of this product and manufacturer imposed restrictions, if this part comes in a sealed plastic bag we cannot accept returns if that plastic packaging is opened.
Packaging will be clearly marked with: "Non-Returnable if packaging is opened" or similar.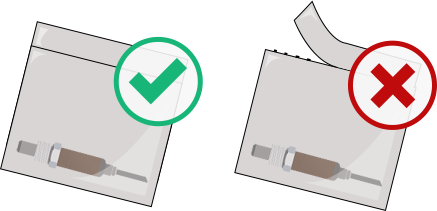 ---
Benefits:
Providing quiet, trouble-free operation
Accurately meters pressure for better performance
Built-in choke coils minimize radio interference
Technical Information:
Technical Data:
Weight 4.5kg
Pump Number: HP3
Operating Mode: Electronically controlled
Shipping
SHIPPING IS FREE* for orders of £60 and over , regardless of the weight of your order.
We've tried to keep all other shipping costs as low as we can.
Carriage starts at just £0.95 (inc VAT) for small items, with our most common courier rate set at £4.99 for orders of 5kg (enough for 5 litres of oil).
How long will it take to get my order?
We give an estimate of delivery dates as you shop and in your basket. The vast majority of items are held in stock and dispatched from our UK warehouse and we'll do all we can to get your order to you as quickly as possible.
Find Oils & Parts
We say...
"Top quality, fitted as original equipment"