Close
Loading...
NGK Motorcycle Racing Cable Motorcycle Wire CR1 (8035)

Single
£20.95
Description
Technical Info
Shipping Explained
Description:
NGK Motorcycle Racing Cable Motorcycle Wire CR1 (8035)
Low Resistance Racing Cables Improve Sparking Energy Leading to Improved Engine Performance.
High Temp Silicone Outer Jackets, Solid Copper Wire Strand Core and High Temp Resistor Covers Provide Durable Construction.
Resistor Covers Include 5k ohm Ceramic Resistors to Help Reduce Electro Magnetic Interference and Radio Frequency Interference, which can Interfere with Electronic Ignition Components, Causing Misfires and Poor Engine Performance.
Straight Resistor Cover
50cm Wire
For Terminal Stud

Please contact us to find the right NGK parts for your bike
---
Important for returns:
Due to the nature of this product and manufacturer imposed restrictions, if this part comes in a sealed plastic bag we cannot accept returns if that plastic packaging is opened.
Packaging will be clearly marked with: "Non-Returnable if packaging is opened" or similar.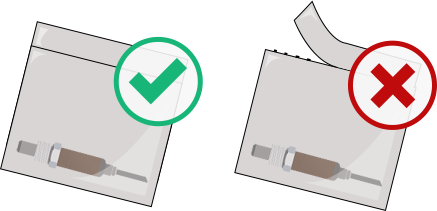 ---
Technical Information:
Part Specifications

Number of Leads: 1
Wire Notes: For Terminal Stud

Jacket Specifications

Color: Red
Material: Silicone
Wire Specifications

Core Material: Copper
Resistance Rating: 5k ohm
Wire Length: 50cm (500mm)

Shipping
SHIPPING IS FREE* for orders of £60 and over , regardless of the weight of your order.
We've tried to keep all other shipping costs as low as we can.
Carriage starts at just £0.95 (inc VAT) for small items, with our most common courier rate set at £4.99 for orders of 5kg (enough for 5 litres of oil).
How long will it take to get my order?
We give an estimate of delivery dates as you shop and in your basket. The vast majority of items are held in stock and dispatched from our UK warehouse and we'll do all we can to get your order to you as quickly as possible.
Find Oils & Parts