Close
Loading...
DENSO Direct Ignition Coil - DIC-0105 - Pencil / Stick - Genuine OE Part
Single
£48.95
Description
Benefits
Technical Info
Cross References
Fitment / Compatibility
Shipping Explained
Description:
DENSO Direct Ignition Coil - DIC-0105 - Pencil / Stick - Genuine OE Part
General Details:
| | |
| --- | --- |
| Quality | OE |
| Connector type | SAE |
| Number of Poles | 3 |
| Number of inlets/outlets | 1 |
Addtional Images:
Example application: HONDA CIVIC VII (05-)
This part matches Original Equipment (OE) quality specifications which means that it is at least as good if not better than the original part the manufacturer supplied the car with.
A leader in direct ignition technology, DENSO developed the auto industry's first compact stick-type ignition coil. The space-saving design, since adopted by many of the world's leading automakers, requires no high-tension ignition cable, fitting neatly into the engine's spark plug bore. Along with its stick coil technology, other advanced features pioneered by DENSO include micro-sized driver circuits and diagonal inductive windings. In the development of today's high-tech ignition systems, the automakers and DENSO are full partners.
That same expertise is put to use on all DENSO ignition coils regardless of their configuration. Each DENSO ignition coil is designed and optimized for its specific application, then continually improved by DENSO's global engineering team for maximum performance. One key to effective combustion in today's low-emission, high-efficiency engines is consistent, high-energy ignition output. DENSO direct ignition coils deliver it.
DENSO First Time Fit® parts meet or exceed all manufacturer standards, mount properly with a minimum of installation issues, and provide years of reliable service.
If you need help choosing the correct DENSO Direct Ignition Coil for your vehicle please contact us.
---
Important for returns:
Due to the nature of this product and manufacturer imposed restrictions, if this part comes in a sealed plastic bag we cannot accept returns if that plastic packaging is opened.
Packaging will be clearly marked with: "Non-Returnable if packaging is opened" or similar.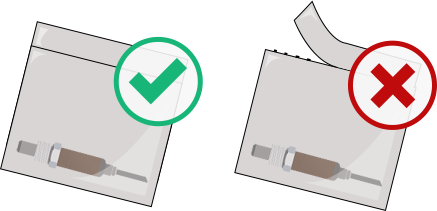 ---
Benefits:
Small in size, light in weight and easy to install
Eliminates phantom misfires
Maximum available voltage under all operating conditions
Improved coil efficiency reduces the need to generate high voltage
Driving circuit is integrated into top of coil
Cylindrical ignition coil eliminates the need for ignition wires
Technical Information:
Type: stick coil
Voltage: 12v
Poles: 3
Inlets/Outlets: 1
Fitment / Compatibility:
| Model & Make | KW | Manuf. From/To |
| --- | --- | --- |
| HONDA CIVIC VII Hatchback (EU EP EV) 2.0 Type-R | 147 | 09.2001 - 09.2005 |
| HONDA CIVIC VIII Hatchback (FN FK) Type R | 148 | 09.2006 - ... |
| HONDA CR-V II (RD_) 2.0 | 110 | 07.2002 - 09.2006 |
| HONDA FR-V (BE) 2.0 | 110 | 02.2005 - ... |
| HONDA STREAM (RN) 2.0 16V | 115 | 05.2001 - ... |
Cross Reference:
Fitted as OE by HONDA: 30520PNA007
Compatble with BOSCH part #F 000 ZS0 116
Shipping
SHIPPING IS FREE* for orders of £60 and over , regardless of the weight of your order.
We've tried to keep all other shipping costs as low as we can.
Carriage starts at just £0.95 (inc VAT) for small items, with our most common courier rate set at £4.99 for orders of 5kg (enough for 5 litres of oil).
How long will it take to get my order?
We give an estimate of delivery dates as you shop and in your basket. The vast majority of items are held in stock and dispatched from our UK warehouse and we'll do all we can to get your order to you as quickly as possible.
Find Oils & Parts